Dr. Stephanie Maj – Clinic Director
Dr. Stephanie Maj has been committed to serving families in the Chicago area since 1996.  Dr. Maj is the leading expert in the area when it comes to pediatric, pregnancy and family wellness care.
Dr. Maj is an author, podcast host, international speaker and has been in practice over 20 years!
---
Hi, my name is Dr. Stephanie Maj. From my earliest memory, I had always wanted to be a doctor. A pediatrician to be exact. Through my undergraduate studies at Ohio University, I was a premed/nutrition major and just assumed my path was to be a medical doctor. After going through the application process, I realized that there was something that didn't fit about me and traditional medicine. I decided against that career for reasons that were not fully formed in my mind and have since become crystal clear to me. After completing my treatment plan with my chiropractor, I not only healed the sprain in my neck from my car accident, my lifelong headaches went away as well.
After that experience, l decided that I needed to get my life moving in a better direction so off I went to Chicago to chiropractic school. Chiropractic school is a 5 year program, very similar to medical school except when medical students go into the hospitals, chiropractic students study the biomechanics, neurology, and function of the body deeper. I spent my last year and a half of school in clinics, helping the community and firming up my techniques of diagnosis and treatment.
I opened Community Chiropractic on April 1, 1996, my 30th birthday. I have operated a family-oriented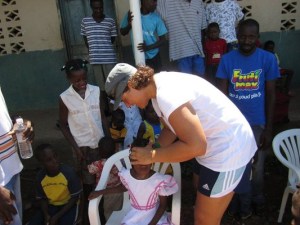 wellness practice in  Chicago where i specialize in returning people back to health.  I am certified in the Webster Technique & Pediatrics from the International Chiropractic Pediatric Association.
The second edition of her book, You Can Be Well, was released in 2013. In this book she discusses the 5 vital steps to wellness.Inspired by chiropractic missions she participated in both the Dominican Republic and Haiti, Dr. Stephanie Maj has created her own mission work right in her home town of Chicago. She has volunteered her time at the Night Ministry, a homeless organization, where she adjusts homeless youth on the streets as well as in their local shelter.
Community Chiropractic is filled with people in various stages of health. We have sick people on the road to getting well and we have healthy people that utilize chiropractic care as a means of keeping their body functioning optimally. There are young families, athletes and everything in-between. Our hope is that we can be the doctors that lead you on your journey to health and wellness!
Dr. Brittany Guelzow | Chiropractor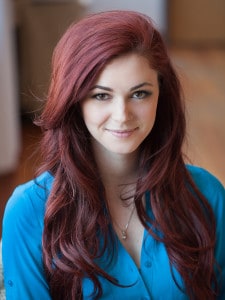 Hello! I'm Dr. Brittany Guelzow and I want to take you through my chiropractic journey. I started cheerleading when I was 12 years old. What I know now is that cheerleading is very hard on the young athletes body. By the time I was in high school, I was experiencing low back pain nearly every day. I tried all of the traditional methods from pain killers to muscle relaxers to massage in attempts to alleviate my back pain. These methods would help for a little while, but the pain always came back. We weren't correcting the problem. Finally, my mom met a pediatric chiropractor at a community chamber event. She thought that we've expended all other options, why not give this chiropractic thing a try.
On my first visit at the office, I already noticed a few things that set chiropractors apart from other doctors. First, the doctors in the office really took the time to explain how the body is supposed to function, and the impact the nervous system has on our overall health. This information was the missing piece of the puzzle that so many families, including my own, were looking for. Chiropractic truly deals with correcting the cause of so many health problems. What I haven't mentioned yet is the other health problems that I was experiencing before I went to the chiropractor- allergies, frequent colds, anxiety, and headaches. After a few months under chiropractic care, ALL of these conditions, as well as my low back pain, dramatically improved.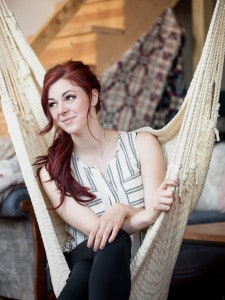 The second thing I noticed that I did not expect to see- Kids everywhere! Not only were there lots of children in the office, but they were all happy to be there!  I knew that any doctor that could get kids to be excited to come to their office had to be doing something right. This experience set me on the path to becoming a chiropractor.
I started my undergraduate coursework at Winona State University in Winona, Minnesota. I was able to finish up my requirements for chiropractic school in 3 years. From there, I went to Palmer College of Chiropractic in Davenport, Iowa, which is where chiropractic was founded. In addition to Palmer's core curriculum, I spent a lot of time at technique seminars and listening to other doctors in the profession to really perfect my technique and understand the philosophy behind what we do.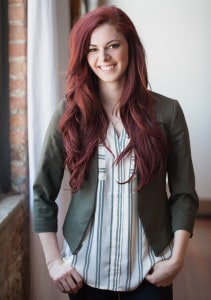 I am so grateful to have found Community Chiropractic. We have the pleasure of being able to serve people in all stages of life- from newborns to geriatrics, as well as people in all stages of health- from the very sick and injured to those that utilize chiropractic care to keep their bodies functioning properly. No matter where you are on either spectrum, we hope to aid you and your family on a path to become the healthiest version of yourselves!